Start exploring with top-rated tours to the Cape Peninsula

Visit attractive seaside villages like St James on a private Cape Town tour
Attractions in St James, Cape Town
The little Seaside Village of St James, some 26km South of Cape Town is found along the Cape Peninsula, South Africa, and is situated on the False Bay coast. St James lies between Kalk Bay en route to Muizenberg, and is well known for St James Church, its brightly painted Victorian-style bathing boxes, beaches, tidal and rock pools.
Discover St James, False Bay 
The Cape Town suburb of St James is located on the western side of False Bay, at the base of the Cape Peninsula. The little seaside village of St James lies just past Muizenberg en route to Kalk Bay, set against the mountain with incredible sea views and one of the prettiest little beaches.
The residential suburb, very close to Rhodes' cottage, is much sought after and many of the homes date back to the time when the Cape was a colony of the Victorian empire. The name relates to the Roman Catholic Church of St James and was built in 1858 for the Filipino fishermen who worked from adjoining Kalk Bay. With the coming of the railway, the area flourished, becoming something of a seaside resort.
Things to do in St James 
Danger beach, another little beach of St James, was used in the whaling industry during the early 1800s, as a place to haul carcasses. Kalk Bay is within walking distance and offers a further delightful ambling opportunity, through cobbled streets and the main road lined with an eclectic mix of antique and bookshops, restaurants, cafes, bistros, and clothing boutiques. On this guided Cape Town tour, that takes you along the Cape Peninsula, you'll get the opportunity to stop off in Simon's Town and see adorable African penguins in Boulder's Beach. 
St James is perhaps best known for its colourful 19th century Victorian-style bathing boxes which line the beach. These colouful beach huts make for interesting and eye-catching photographs, popular in and around Cape Town.
St James beach is also home to a large, protected tidal pool which makes it a favorite with families with younger children. There are also several rock pools to explore and a number of shells to collect.
Explore St James 
St James beach itself is a fairly short stretch of white sand with a rocky shoreline. Pretty enough but what makes the view here is the mountainous backdrop of the St. James peak.  
Boyes Drive, which runs up above St James, offers further magnificent views over False Bay and is a wonderful spot from which to spot sharks and whales in season.
When To Go to St James 
St James can be visited all year round. During the summer months, the beach at St James is particularly popular. Not only is it easy to get to but the east-facing aspect and bulk of the cape behind means the beach is sheltered from the notorious prevailing westerly winds, known as the Cape Doctor.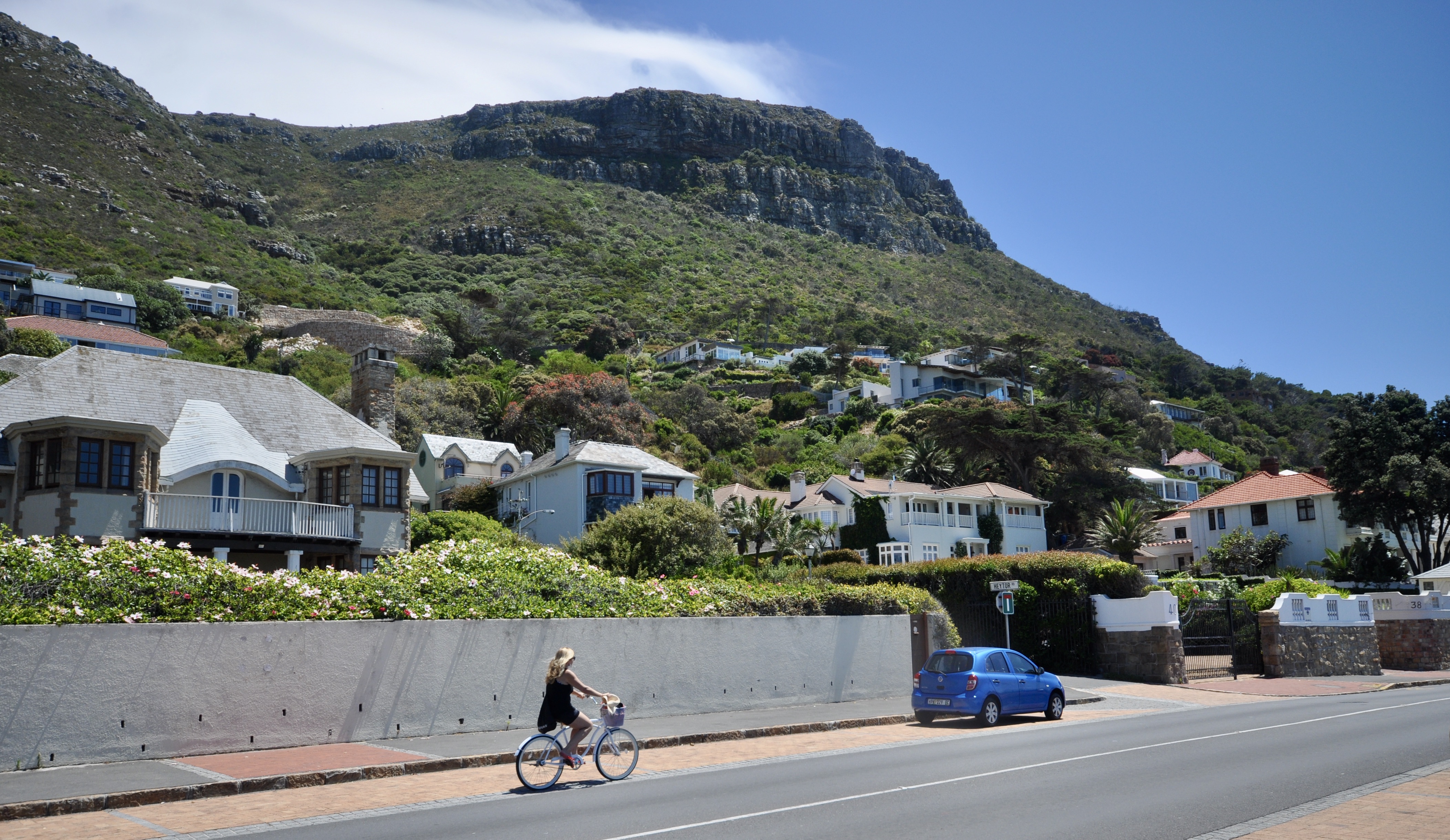 On Tour Highlights:
Take a dip in St James tidal pool
See the colourful, vibrant, wooden beach huts
See this attractive costal town on a Cape Point tour 
See Cape Point 
Best Cape Town Tours to St James