Things to do in Franschhoek
There is so much to do in Franschhoek and just a short drive from Cape Town, head to the little French corner found nestled between rolling meadows and centuries-old vineyards that stretch out towards distant towering mountains. Franschhoek is justifiably world-famous for its superb local cuisine and award-winning wine, yet, still retains a heavy French influence today.


Discover the Franschhoek Valley
The scenery is spectacular, with a wonderful network of hiking and mountain-biking trails that wind through flowers and wildlife. Franschhoek is world-renowned for its magnificent wine farms and delicious food. Offering a warm and welcoming atmosphere, you'll be hard-pressed running out of things to do in Franschhoek
Experience Franschhoek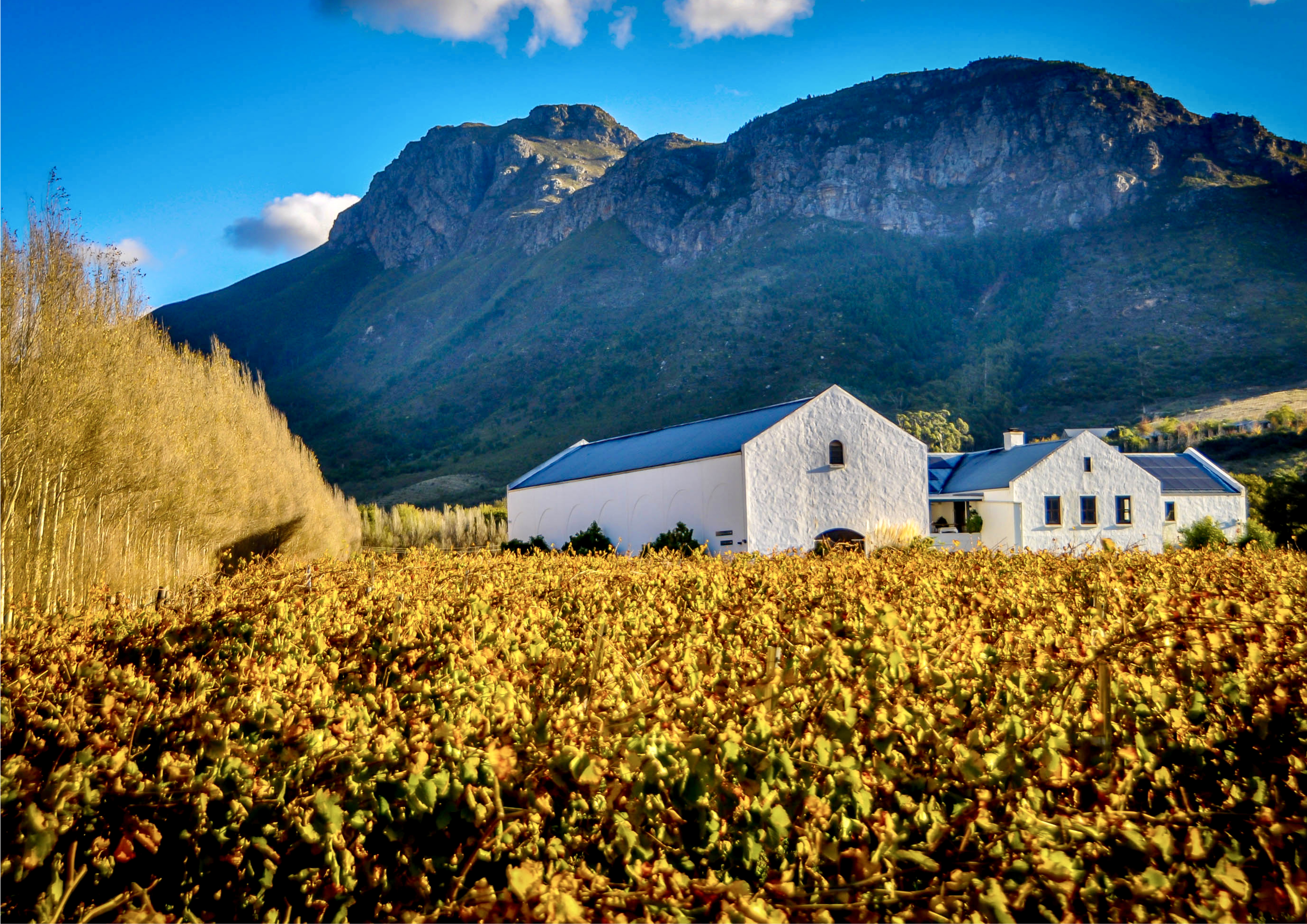 Franschhoek is recognised as the culinary Capital of South Africa and has 45 wineries in the region, ranging from regal and rustic to big-name and boutique, one as beautiful as the next, all of which produce astonishingly good wines.
Franschhoek lies between two mountains, at the head of a steep-sided fertile valley in the Cape winelands, and is often described as the 'French Corner.
What does Franschhoek mean?
If you're wondering why the town is called Franschhoek, it is the Afrikaans word for "French Corner". The town got its name after the French Huguenots settled in the area in 1688, who brought experience in farming and agriculture. Many of the original Cape Dutch-style farms and houses remain superbly preserved throughout the district with flowy gables, beautifully manicured gardens, majestic oak trees, and centuries-old vineyards producing only the finest quality wines.
What does Franschhoek look like?
Franschhoek is enclosed by mountains on three sides, with the Wemmershoek Mountains in the north and the Groot Drakenstein and Franschhoek Mountains to the south. The soils are composed mainly of alluvial sandstone, and numerous streams flow down to the valley floor and form the Berg River.
How many wineries are there in Franschhoek?
You simply cannot visit Franschhoek Wine Valley without tasting the superb wine from the region. There are over 50 world-class wineries in this beautiful region that offer daily tastings of a variety of award-winning wines. You can expect nothing but the finest quality wines on offer.
Franschhoek Wines 
You'll find one of the Best South African Wines in Franschhoek.
It was the French that introduced wine and planted the first vineyards in Franschoek and you will find many of the wine farms named after wine districts like Champagne and La Motte in France.
Though the region is warm, the mountains provide shade and protection as well as trap cool southerly winds, along with the high annual rainfall, the plants regularly receive deep penetrating water. This tempers the heat and the results are suitable for growing a variety of grapes, including traditional Bordeaux varieties.
Franschhoek is best known for its Prominent Grapes of Cabernet Sauvignon, Chardonnay, Merlot, Sauvignon Blanc,  and Shiraz. The region is also known for the production of Méthode Cap Classique a sparkling wine produced mainly from Chardonnay - Pinot Noir blends.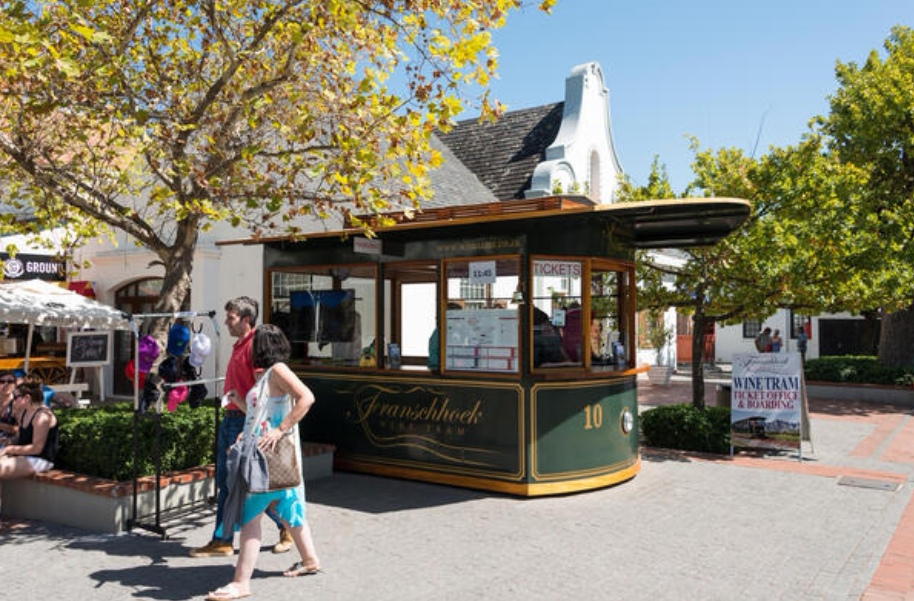 History of Franschhoek 
Franschhoek is about 334 years old. There is plenty of history here, with the Huguenot Memorial Museum a must-visit if you want to discover the origins of the area's strong French heritage from the French settlers, who arrived in the 17th and 18th centuries.
Franschhoek's history can be discovered at the Huguenot Memorial Museum and its neighbouring monument honours the area's French settlers, who arrived in the 17th and 18th centuries.


The best attractions in Franschhoek
Wine tasting is not the only activity here, there are many other great things to do in Franschhoek. For nature and outdoor enthusiasts, there are hiking and mountain bike trails that wind through flowers and wildlife at Mont Rochelle Nature Reserve offering exceptional views over the Franschhoek Valley.
Along with the French heritage, it's certainly no surprise that Franschhoek is famous for being the culinary capital of South Africa as 3 of the top 10 restaurants in South Africa are located in the area as well as one of the top 50 restaurants in the world.
Franschhoek Motor Museum
Franschhoek Motor Museum displays vintage cars amid mountains and farmland and is a lovely experience for the whole family.

Franschhoek Winetram
Wine-tasting with a difference can be enjoyed with a combination of a bus and tram ride that allows you to, hop In and off to 8 wine farm.
Book a wine tram tour of Franschhoek with transport included
Perfume Museum
 A truly unique experience is a visit to the South African first Perfume Museum. If you have ever dreamt about making your perfume and unique scent, then book a perfume-making workshop tour now!
Mont Rochelle Nature Reserve
Mont Rochelle Nature Reserve offers spectacular views of the Franschhoek Valley that's set against the backdrop of dramatic mountain ranges. With over 30 km of well-maintained hiking trails, that lead through fynbos covered fields made up of proteas, pincushions, ericas, and restios.
Franschhoek Mountain Pass
Franschhoek's pass is about 14,9 km and its tight hairpins are carved into the northern edge of the Franschhoek Mountains between the Wemmershoek Mountains and the Franschhoek Valley offering sweeping vistas of the valley below and dramatic mountain views.
Elephant in Franschhoek
Franschhoek pass was originally known as 'Oliphant's Pad' (elephants road) because the elephants of old used to cross the mountains and created a path over the neck of the mountains that herdsmen and settlers on horseback used ro follow.
Drankenstein Prison 
Located between Franschhoek and Paarl you'll find Drakenstein also known as Victor Verster Prison, and is famous because Nelson Mandela spent the last fourteen months of his imprisonment for caseveralgainst Apartheid and left here a free man in February 1990! Here you will get to see a recently unveiled, larger-than-life-size statue of Nelson Mandela. 

Discover Franschhoek 
With so many activities to choose from, it may be difficult to decide if you have limited time. Franschhoek in the Cape winelands is a great place for a day trip from Cape Town or a weekend getaway from the city. Explore the beautiful town with its Cape Dutch architecture, cafes, boutiques, and art galleries. 
Where is Franschhoek?
About 75km from Cape Town city centre, heading out to the countryside you'll be welcomed to the quaint village of Franschhoek, one of South Africa's oldest towns, established by the French Huguenot in 1688. 
Franschhoek is one of the most visited tourist destinations in the Western Cape and is about an hour east of Cape Town with Cape Town International Airport a little more than an hour away

Explore Franschhoek 
Here you'll find Cape Dutch-style wineries built around the foothills of dramatic mountain ranges. You'll see centuries-old vineyards with a rich French heritage offering award-winning French-style wines with an African twist. Charming hotels are nestled amongst the mountains in this picturesque natural setting that offer the finest accommodation.
The main street lined with leafy trees is a buzz with French-styled cafes, Michelin-grade chefs, excellent restaurants, boutique shops, and contemporary galleries displaying artworks by some of South Africa's most revered artists.
Accommodation in Franschhoek
Finding a place to stay in Franschhoek is easy with several options in the city and along the highway. There are also properties located on the Franschhoek River and near the Mont Rochelle Nature Reserve. There are also a few luxury hotels and spas in Franschhoek that appeals to foreign couples wanting to get married in South Africa.
Multiday Winelands Tour with accomidation in Franschhoek
Let's help plan the holiday of your dreams in the Cape Cape Town
Best time to visit Franschhoek 
This tour operates all year round.
On Tour Highlights
Visit 4 wine estates
Premium Cape wine tastings at all stop
Food and wine pairing
Underground cellar tour
Walk among the vineyards
Spectacular views of Franschoek
Scenic drive on the Franschhoek pass
Cape Town Wine Tours to Franschhoek
Cape Winelands Private Day Tour
Discover 3 majors Wine Regions of South Africa, Stellenbosch, Paarl & Franschhoek at your pace on this private guided day tour. 
Be prepared for a day filled with wine tastings, food, and wine pairings with local South African flavours, a cellar tour, breathtaking views of the passing scenery, century-old Cape Dutch homes & stroll through vineyards with incredible