Start exploring with top-rated tours to Constantia Winelands

Hit all the highlights of the Constantia Wine Route on a private Cape Town tour
Constantia Valley & Wine Route
Constantia about 15 kilometres from Cape Town city centre, is nestled beneath the Table Mountain National Park with commanding vistas of the Constantiaberg and Table Mountain ranges. It is a region in the Cape winelands with a winemaking history that dates back to 1685 and boasts 8 award-winning wine estates.
Discover Constantia Winelands Tour
While the Cape's famed winelands have spread to Stellenbosch, Paarl, Franschhoek, and beyond, it all began in Constantia.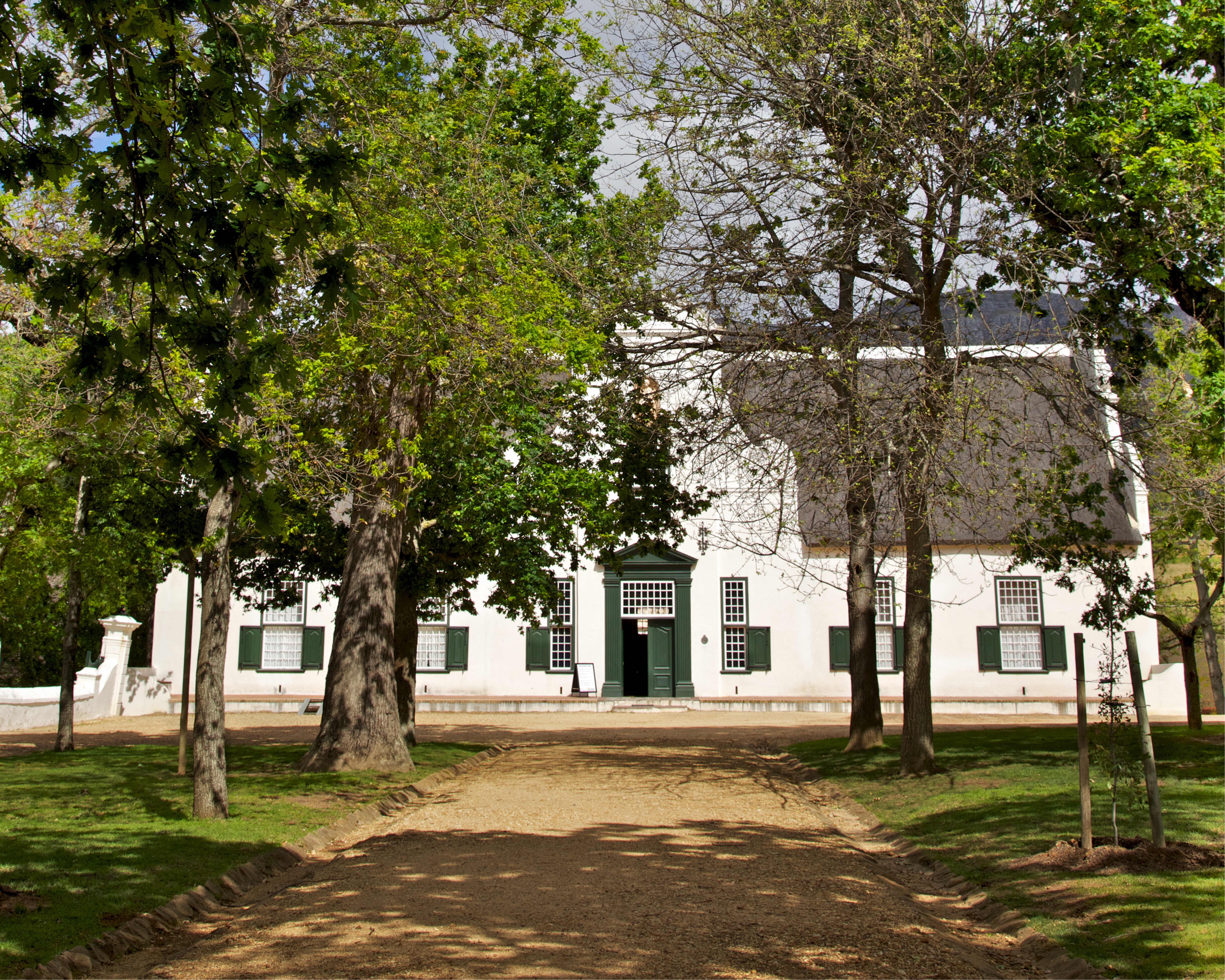 Constantia is the oldest wine-producing region in South Africa, with an uninterrupted history of winemaking since 1685. The first Governor of the Cape, Simon van der Stel, researched the soils and climate and determined that the region had the best climate.
Wine tasting in Cape Town
Wine tasting in Constantia is one of the most popular things to do in Cape Town. Located only 20 minutes away from Cape Town's city bowl, it's a perfect place for a day trip from Cape Town, especially if you don't have time to visit any of the other Cape Winelands destinations like Stellenbosch and Franschhoek.
What you'll experience on a tour of Constantia
The Constantia Wine Route offers a unique blend of centuries-old homesteads and stylish new boutiques and consists of 10 wine farms.
Constantia Valley Wine Route lies south of Cape Town between False Bay and the icy Atlantic Ocean. A destination steeped in rich history and the oldest wine-producing area in South Africa - old Constantia was known worldwide for its legendary sweet dessert wines, drunk by aristocracy and royalty.
The Constantia Wyn we're celebrated globally, and appears in Jane Austen's novel 'Sense and Sensibility' as a cure for a broken heart and inspired famous authors like Charles Dickens.
The Constantia Valley is breathtakingly beautiful, with picturesque farms and vineyard rows stretching up the eastern slopes of the Constantiaberg mountain.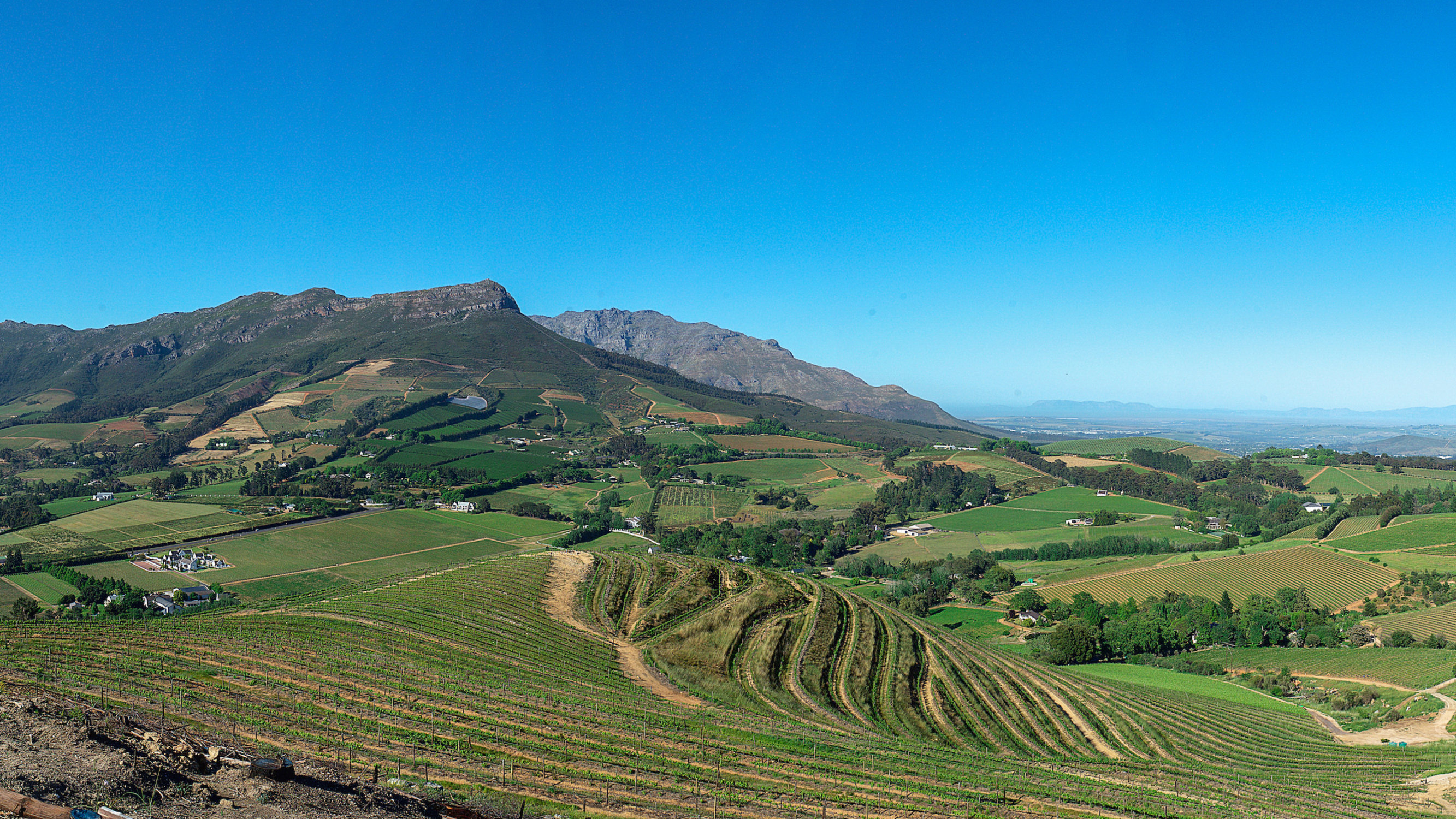 Top attractions on the Constantia Wine Tour
Groot Constantia Wine Tour
As we enter Groot Constantia Wine Estate, you'll see the century-old oak trees lining the avenue that leads us up to the heart of the estate, the grandeur, 17th century - Cape Dutch Homestead. You'll have the chance to explore the 337-year-old wine estate with a guided tour that includes a museum tour, and a walk through magnificent gardens and vineyards.
Take a seat at the Cloete Cellar tasting room, to enjoy your Groot Constantia wine tasting. Sample 5 wines of your choice, with century-old stories. 
After working up an appetite you'll be taken to one of the restaurants to enjoy lunch. (Own expense)
Klein Constantia
Not far from Groot Constantia we arrive at Klein Constantia. Dating back to 1685 and described as one of the world's most beautiful wine estates, Klein Constantia is set amidst ancient trees on the upper foothills of the Constantiaberg, with views across False Bay.
The perfect location for cool climate wines, Klein Constantia produces some of South Africa's top wines, including one of the world's best natural sweet wines,Vin de Constance.
Step into the experience of wine tasting with a guided tour that includes the history and philosophy at Klein Constantia and enjoy tasting 6 Estate Wines that include classic Sauvignon Blanc and the iconic Vin de Constance.
If you are in the mood, you can join a thrilling scenic drive that takes you through the vineyards in an open top Land Rover and enjoy a delightful wine tasting stop with magnificent views en route. (not included in rate).
Buitenverwachting Wine Estate
When you are ready, we proceed to Buitenverwachting Wine Estate. This beautiful farm formed part of the original Constantia estate that was established in 1685.
The Wine Tasting experience is housed in the historic wine cellar or sits in the courtyard overlooking the vineyards. Your wine tasting tour includes a sampling of 5 wines of your choice.
End with a late afternoon drop-off to your Cape Town accommodation.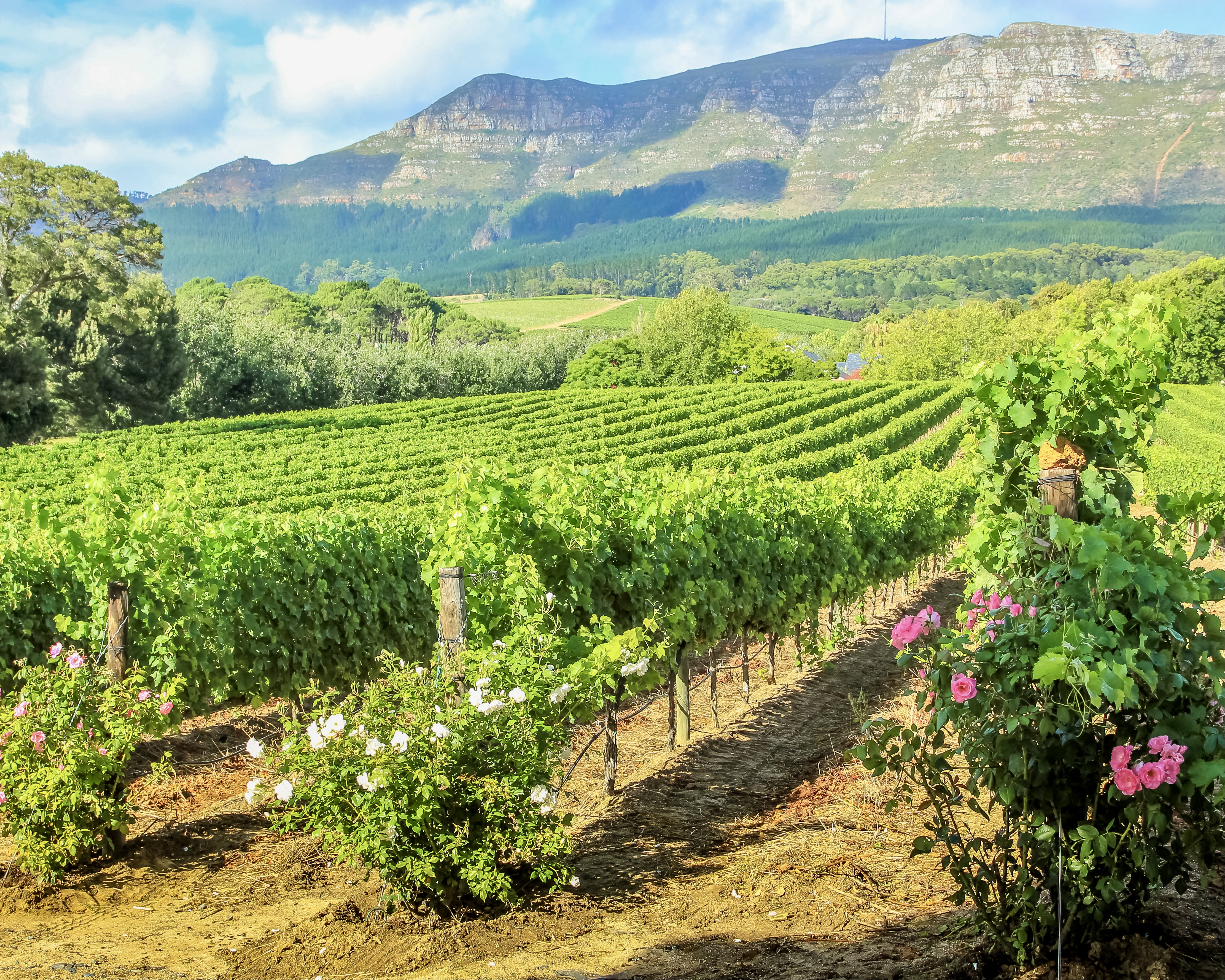 History of Constantia

In 1685 the government of the Netherlands granted Governor Simon Van Der Stel land of his choice in the Cape. The original property comprised 763 hectares, stretching from the modern-day Constantia to Dieprivier. He selected the beautiful, lush area because it has direct access to Table Mountain with green belts offering lots of agricultural potentials. He planted 10,000 vines, naming the farm after the VOC (Dutch East India Company) ship, Constantia. Groot Constantia was the first wine farm established in South Africa and was founded in 1685 by Simon Van der Stel.
Following the death of Simon Van del Stel in 1712 the original Constantia farm was divided into three farms, Groot Constantia, Klein Constantia, and Bergvliet. You can find the original Cape Dutch-style manor house located at Groot Constantia.
Years later, several farms were added to the Constantia wine valley with Buitenverwachting in 1796, Klein Constantia in 1823, Eagles' Nest and Silvermist in 1984, and Constantia Glen in 2000, and Beau Constantia in 2002.
Make sure to include the Constantia Valley in your Cape Town itinerary.